[Brief] Japan: Nintendo releasing two Mario-themed Hanafuda sets next months
Back in 1989, when Nintendo was founded, the company certainly wasn't making video-games (which obviously didn't even exist at the time): it started as a card company. But nowadays, the vast majority of its revenue comes from video games (consoles and games), even though it's still making Hanafuda cards and other playing cards.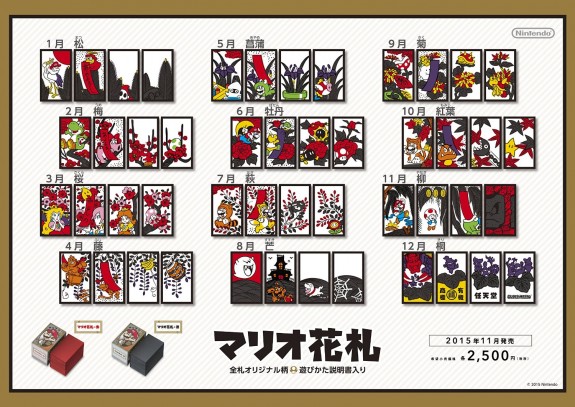 In fact, Nintendo is going to release two Mario-themed sets of Hanafuda cards next month, on November 21th. The designs of the cards is inspired by the traditional Hanafuda cards, but obviously with Mario characters in the illustrations. There's two sets (red and black), which cost 2500 yen (+ taxes, ~ 18€ / $21 / £13) each.
They can be pre-ordered on Amazon:
Here's some pictures for those Mario-themed Hanafuda sets (which are different from set released via the Club Nintendo):