[Brief] Bandai Channel: service for the Wii U version will end on March 31st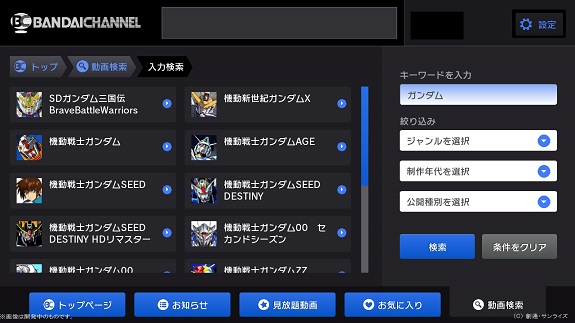 Bandai Channel is the name of a service allowing fans to stream thousands of episodes of anime, from hundreds of series. A Wii U version was launched back in August 2013 in Japan, and as you can imagine, it uses the Wii U GamePad. Thanks to it, users can search for something to watch easily, and without having to pause whatever is playing on the TV screen.
Today, Bandai-Namco announced that service for the Wii U version of the Bandai Channel would be terminated on March 31st. Here's the planning:
February 29th (12PM JST): Bandai Channel will be removed from the Nintendo eShop
March 31st (12PM JST): service for Bandai Channel on Wii U will be terminated.
Of course, this only applies to the Wii U version of the service. For fans outside Japan, this announcement has little to no impact, as the service wasn't launched in Europe and North America.
Source: Bandai-Namco