PlatinumGames wants to create a "new original company-owned IP" within 3 years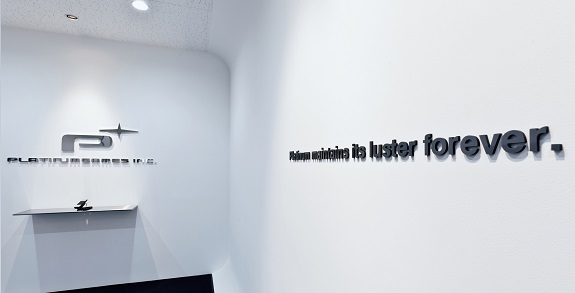 PlatinumGames is a pretty well-known and popular game studio, who has worked on some of the most critically acclaimed games of the past decade. But there's something "special" about them… they don't own any of the IP they've worked on. Bayonetta? That's Sega's. The Wonderful 101? Nintendo's. Metal Gear Rising? Obviously that one is Konami's. And of course, Star Fox is Nintendo's.
This isn't all that unusual, though: developers rarely get to own the rights of the IP they're working on, even if they were the ones to create it (unless they get an extremely generous deal with the publisher). But this lack of company-owned IP is something that Kenichi Sato, president of PlatinumGames wants to change in the near future.
In a special message posted on the company's official website, for New Year, he explains that PlatinumGames intends to create a "new and original company-owned IP within three years":
Last year, PlatinumGames celebrated its 10th anniversary, and it proved to be a major turning point in our company's history. We've worked hard to reorganize our company in order to achieve further progress in the next 10 years, such as by reforming the company structure and by improving the working conditions. I have also told all of the company staff about my intentions to create a completely new and original company-owned IP within 3 years. Ever since PlatinumGames was founded, we've always dreamed of owning our own IP, and last year we made the first steps towards achieving that goal.
With such an IP, PlatinumGames would become more independent, and would be free to do what they wanted with it. They would also be able to negotiate better deals with publishers, and therefore earn more money (cash flow is extremely important for an independent company like PlatinumGames, who needs to pay its employees and deal with various other expenses).
Of course, they could also self-publish the game (on digital stores for examples), gaining even more independence (and without having to share sales revenue with a publisher).
Click here to check out pictures of PlatinumGames' New Year "party", along with the rest of Kenichi Sato's New Year message! In that very message, he reveals that, besides NieR:Automata, they also have a "few more releases planned before the year is over". Hopefully, one of these ends up on the Nintendo Switch!