Yo-kai Watch 3 announced for Nintendo 3DS, first trailer, website
Today, during its Level-5 Vision 2015 -The Beginning- event, Level-5 revealed the very first trailer for the next entry in the Yo-kai Watch serie, which will come out on the Nintendo 3DS.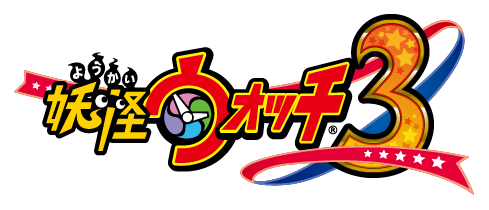 Logically titled "Yo-kai Watch 3", the game has a totally different setting compared to the first two games. Indeed, Keita Amano (or Natham Adam in the English version) leaves Sakura New Town and goes live in the United States of America with his family.
But it's not just the setting that change: even the Youkai themselves are different, and have an american theme (one look like a hamburger, corn, a maid, a cheerleader, etc.). The game will have a brand new female protagonist called Misora Inaho, and is accompanied by a space-bunny Youkai called USApyon. Of course, the game will have a new cast of characters, including:
– Inaho's mother and father, as well as her little brother;
– Ishinomori Yuuka
– Hoshikaze Kirara
Apparently, Level-5 is planning to release 3 major updates down the line (Ver 2.0, 3.0 and 4.0), though we don't know exactly what they will add/change.
Here's the first trailer for Yo-kai Watch 3:
As for the official website, you can find it there. There's nothing much for the moment, but here's a few screencaps:
Finally, here's some official screenshots/artworks for the game:
Yo-kai Watch 3 will come out on Nintendo 3DS.
Source: 4Gamer.net