Xenoblade Chronicles X: tweets of the day (April 2nd)
Yesterday, Tetsuya Takahashi (Executive Director) posted 4 messages on the official Xenoblade Chronicles X account on Twitter. He talked a bit about the release of Xenoblade Chronicles 3D on the New Nintendo 3DS, which is now available in Japan (as well as in Europe).
He also talked a bit about the soundtrack, and how glad he was that it was finally announced (he is, after all, a big fan of Hiroyuki Sawano's work). The album is coming out on May 20th, comes with 4CDs, and includes all 55 tracks. He finds the timing of that release just right: not too soon, not too late. Fun fact: he already has his own copiy pre-ordered!
He did also mention the fact that Hiroyuki Sawano is releasing another CD on May 20th: "X.U. | scaPEGoat" (the Opening theme of "Owari no Seraph", an anime). It's a bit like a Hiroyuki Sawano festival on that day! Finally, he reminded people that the Doll / Network presentation will take place on April 10th!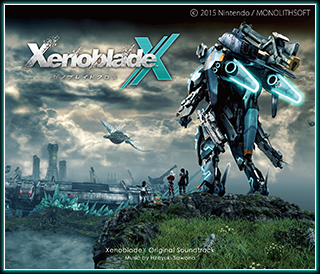 Source: Xenoblade Chronicles X
Translation: CAAAAAAAAAAAW