Xenoblade Chronicles: soundtrack live recordings (Official)
On Saturday, Nintendo broadcast a special livestream for Xenoblade Chronicle on NicoNico. It featured live recording of several tracks from the game's original soundtrack:
– The Main Theme
– Gaur Plain
– Confrontation with the Enemy
– Those Who Bear Their Name
– Mechanical Rhythm
We initially recorded and uploaded those on YouTube, but this morning, Nintend uploaded the official version of those live recordings, that you can find below (click on Read more to find the rest of the videos!).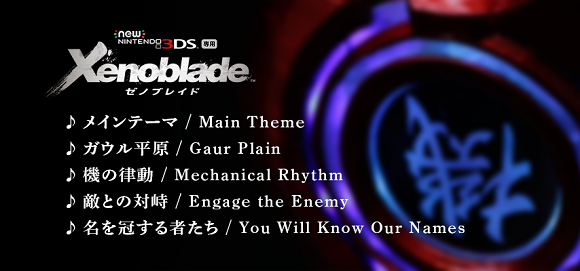 Here they are:
Xenoblade Chronicles 3D (New 3DS) comes out on April 2nd in Japan and Europe, and April 10th in North America.