Tomodachi Life: item distribution ending next month in Japan
Tomodachi Life came out in April 2013 in Japan (more than a year before Europe and North America). And every two weeks, Nintendo has distributed new items for the game via the Import Wear Shop. Unfortunately, those distributions are coming to an end next month in Japan: Nintendo announced it earlier today, via Twitter.
The next and last item to be distributed in Japan will be special hair buns: they will be available from April 1st to April 15th. After that, no more items will be distributed in Japan.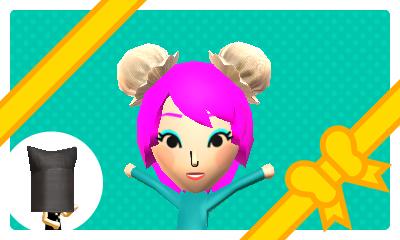 Of course, item distributions will continue in Europe and North America, as Tomodachi Life only came out last year in those regions. Since Nintendo is stopping those almost 2 years after the Japanese launch, European and North American players should continue getting new items (at least) until June 2016 (provided Nintendo doesn't skip any items).
Source: Nintendo
Via: Japanese3DS