Tokyo Mirage Sessions #FE: trailer for the story, screens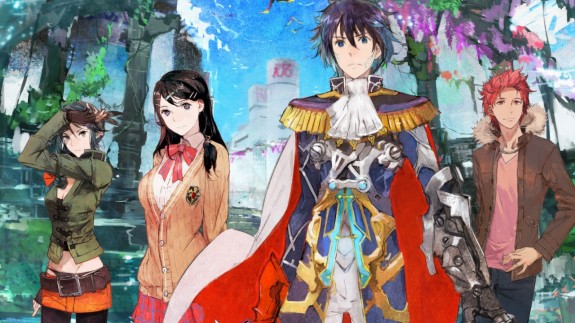 It's finally June, the release month of Tokyo Mirage Sessions #FE (known as Genei Ibun Roku #FE in Japan) in Europe and North America. The game will not be available until June 24th, so for fans who cannot wait the remaining three weeks, Nintendo has uploaded a brand new trailer today.
This new trailer focuses on the story, showcasing various (animated and non-animated) cutscenes, but also some battles, exploration, and more. It all starts with the mass disappearance (1000 persons) at an Opera: Chikaomi Tsurugi (a veteran actor) and Ayaha Oribe (an idol) both go missing, and Tsubasa Oribe (only 13 years old then) is the sole survivor of the incident.
The trailer introduces the Mirages: beings from another world, drawn to the human world by the Performa of performers. The Evil Mirage came in order to steal that very Performa, which cannot be found in their own world. Naturally, the protagonists will have to team up with good Mirages in order to fight the evil ones and banish them for good.
Here's the latest trailer for Tokyo Mirage Sessions #FE, showcasing the story:
Here's some additional screenshots, courtesy of Nintendo of America:
If you live in Europe, you can now pre-order the Fortissimo Edition on Amazon.it. It includes the following:
a copy of the game (disc)
artbook
sound selection CD (6 tracks)
song lyric cards (6 cards)
stickers
download code for DLC
Tokyo Mirage Sessions #FE (Wii U) comes out on June 24th in Europe and North America.
Source: Nintendo