[N-Direct] Super Mario Maker for Nintendo 3DS announced, out December 2016
During today's Nintendo 3DS Direct, a portable version of Super Mario Maker was announced, aptly and predictably titled Super Mario Maker for Nintendo 3DS.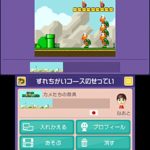 Super Mario Maker for Nintendo 3DS comes pre-packed with 100 courses designed by Nintendo. These new courses feature special challenges such as "collect all coins" or "defeat all enemies" and completing these challenges nets players Medals.
The portable version of the level creation hit features the full editor from the console original (minus the Mystery Mushroom and associated costumes), however, it does not support online sharing of courses. Instead, courses can be shared locally through wireless transmission and via StreetPass. In a new feature exclusive to the Nintendo 3DS edition, creators can share unfinished courses locally among one another and collaborate on them. These collaboration courses are marked with a special item.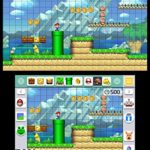 Despite Super Mario Maker for Nintendo 3DS lacking the option to share courses online, the game does let players connect to the internet to partake in the 100 Mario Challenge where select courses designed in the Wii U version can be played. The list of Recommended Courses from the Wii U version can also be accessed which supposedly filters out any levels that are too complex to run on Nintendo 3DS or feature the unsupported Mystery Mushroom.
Super Mario Maker for Nintendo 3DS releases in Japan on December 1, Europe and North America on December 2 and Australia/New Zealand on December 3, 2016.
Marvel at the luxurious Japanese and European box artx for the game below, featuring the signature yellow case from the Japanese and PAL Wii U original (and New Super Mario Bros. 2), along with some screenshots:
Source: 4Gamer.net / Nintendo