Splatoon: Squid Sisters coming to Wii Karaoke U, live concert rehearsals video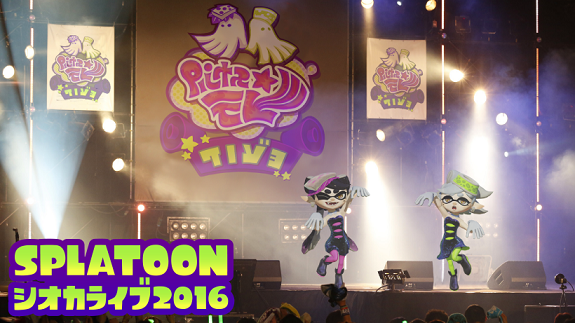 Back in December, Nintendo announced that there would be a live performance by the Squid Sisters (from Splatoon) during the Game Party Japan, on January 30th (this Saturday). And today, Nintendo uploaded a video of the rehearsals for the concert, which is truly going to be live (at least, for the instruments!).
Here's the rehearsal video, which shows a bit of the Squid Sisters choregraphy (which are going to appear on stage as holograms, à la Hatsune Miku):
On the same day, several songs from the Squid Sisters will be added to the Wii Karaoke U by Joysound service in Japan. It's some of the very songs from the Squid Sisters live:
Squid Sisters Theme
Kimi iro ni Somete
Inkopolis Sinker
Those songs (which are available in Splatune, the soundtrack album for Splatoon) will be available on Wii Karaoke U by Joysound with the very same lyrics as in Japanese version of Splatoon. Head after the break for a preview video!
Unfortunately, we don't know if/when the Squid Sisters song will be added to Wii Karaoke U in Europe.