[Reminder] Club Nintendo: last hours for Europe/Australia
Update
Last week, Nintendo announced that Club Nintendo would only be discontinued on October 8th in Europe, Australia and New Zealand, due to the performance issues in the days before the original closure day. And now, you only have a few hours left before spending your remaining stars. If you still have unfinished business with the Stars Catalogue, now's the time to take care of it!
If you want to keep up to date about the new loyalty program, you can sign up on this page to get noticed when it's announced/launched!
***
A few months ago, Nintendo announced that the Club Nintendo would close within the next few months, and even detailed how and when. In North America, the service has already been discontinued: you cannot register games, answer any surveys or exchange any coins for goodies, and even the download codes from the Club Nintendo catalogue cannot be redeemed anymore.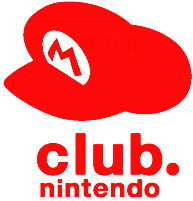 But in Europe and Japan, the service will not be discontinued until the end of the month (on September 30th), so now's the best time to do what needs to be done before it's too late. This post will serve as a reminder (regularly pushed to the front page), so that you can redeem your remaining PIN Codes and use your stars before they expire!
Here's everything you can do until September 30th in Europe:
you can redeem PIN codes for retail game (provided they haven't expired yet).
you can submit post-play survey for games.
you can sign up on Club Nintendo. NB: you can keep on receiving the Nintendo Newsletter even after Club Nintendo has been discontinued.
you can exchange stars for goodies in the Stars Catalogue.
you can see download codes in the My Account > My Treasures section.
Unfortunately, we still don't know when the new "multi-device membership" (made in collaboration with DeNA) will be launched, although we do know that it will be sometime this Fall.
Source: Nintendo