PoPoLoCrois Bokujo Monogatari: XSEED teases localisation; screenshots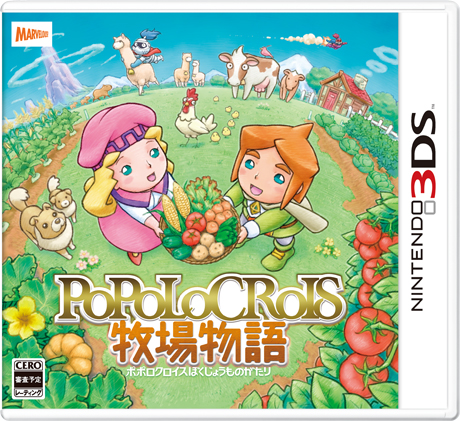 PoPoLoCrois Bokujo Monogatari is a rather unexpected crossover, that brings together the PoPoLoCrois series and some elements of the Harvest Moon series (like farming). It's coming out in less than two weeks in Japan, on June 18th.
Right now, we don't know whether PoPoLoCrois Bokujo Monogatari will come out outside Japan, but it's highly likely that it will. Yesterday evening, XSEED posted the following GIF on their Twitter account (click here if it doesn't display correctly on this page):
— XSEED Games (@XSEEDGames) June 5, 2015
While this GIF may seem unrelated to PoPoLoCrois Bokujo Monogatari at first glance, the eyes are clearly from the same artstyle as the game (see the boxart above).
Therefore, it's quite likely that XSEED is planning an English localisation for the game, for several reasons:
– this teaser;
– XSEED is a subsidiary of Marvelous, who is publishing the game in Japan. So far, the vast majority of Marvelous games on console and handhelds have ended up localised in English, by XSEED;
– one of the staff member at XSEED (one Tom) is a self-proclaimed PoPoLoCrois expert, and a die-hard. Fans can definitely count on him to push hard for a localisation.
While we wait for a possible announcement from XSEED, here's a couple of additional screenshots:
Those screenshots show the bottom screen, which displays:
– during battles: some data about your characters (HP, MP, Level, XP left until next Level);
– during exploration: a live map, with a button for Quests, Hints, Menu, the Map, and more.
Finally, Nintendo's website confirms that you can create up to 2 save files.
PoPoLoCrois Bokujo Monogatari (3DS) comes out on June 18th in Japan.