Pokémon: the next movie to feature Zygarde?
Zygarde is one of the Legendary Pokémon in Pokémon X and Y. In order to get it, you need to travel all the way to the Terminus Cave, where IT can be found at Level 70. It's one mysterious Pokémon, which hasn't been featured in the anime series yet (or the two Pokémon XY movies)… in fact, it doesn't even have a card in the Pokémon TCG yet.
But it looks like it will soon change, if rumours about next year's movie are spot-on. According to fans who got to see the 18th movie (Hoopa and the Clash of Ages, coming out on July 18th in Japan) during a special preview event, a teaser trailer for the 19th movie was shown at the very end. It apparently features Zygarde, the mysterious Legendary Pokémon from Pokémon X and Y.
Unfortunately, this piece of news comes from second-hand reports, and it's currently impossible to prove whether it's spot-on or pure fabrication. While unconfirmed, this rumour certainly isn't the most far-fetched: that being said, the usual grain of salt will do you wonders when dealing with those!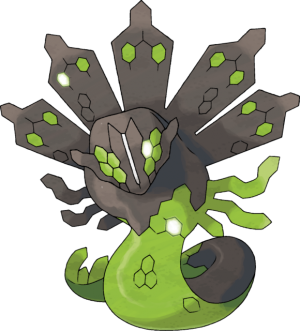 Source: Serebii