Pokémon news (May 22nd) – Shiny Gyarados event, Pokémon Rumble World prepaid card, more
Shiny Gyarados
On June 26th, a new Pokémon Center (a store entirely dedicated to the Pokémon universe) will open in Hiroshima. To celebrate, there will be a special event in all the Pokémon Centers and Pokémon Stores across Japan, where players will be able to get Shiny Gyarados. This event is for Pokémon X / Y / Omega Ruby / Alpha Sapphire, and will run from June 26th to August 31st.
But that's not all: Pokémon Centers also offers a special Magikarp download, which may be shiny (if you're lucky). It is possible to put them on the GTS (or send them via Wonder Trade), in order to spread them around the world.
Pokémon Rumble World
You may remember the Nintendo eShop pre-paid card for Pokémon Shuffle, released a couple of weeks ago. It turns out that Pokémon Rumble World (another Pokémon F2P game) will also get its own Nintendo eShop pre-paid card (500 Yen). It will only be available at TSUTAYA and Pokémon Center stores, from May 27th.
Here's a picture for it: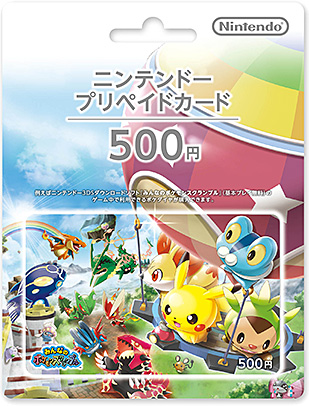 Battle Competition
Today, the latest Battle Competition for Pokémon Omega Ruby / Alpha Sapphire started, with Single-Battles. The only Pokémon allowed are those which haven't evolved, but actually have an evolution (like the starters for example). Their level will automatically be lowered to Lv. 5, you can't use the Evolite, and the moves "Sonic Boom" or "Dragon Rage" are prohibited.
Competition: May 22nd to May 24th.
Reward: 1000 PokéMiles to all participants.
Source: Serebii / The Pokémon Company