Octopath Traveler: new, Prologue demo releasing on June 14th, allows transfer to full game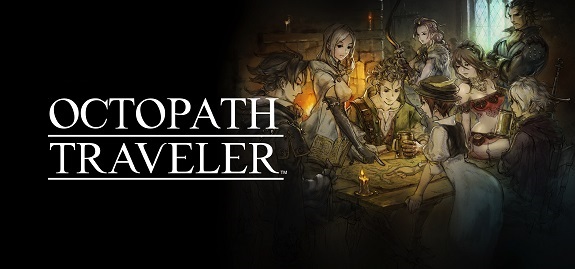 Octopath Traveler was revealed during the Nintendo Switch Presentation 2017, back in January 2017. Then, several months later, a special demo was released on the Nintendo Switch: it was a success for Square-Enix, who was able to get tons of useful feedback that way. Overall, the demo has already been downloaded over 1.3 million times worldwide!
And yesterday, during the Nintendo Direct: E3 2018 presentation, it was announced that a second demo will be released on June 14th in Europe and North America, and June 15th in Japan. It's basically a "Prologue Demo", that allows you to discover the beginning of the game, and then transfer your progress to the full game in order to continue your journey from where you left off.
Unlike the very first demo, that only had two playable characters, this second demo for Octopath Traveler lets you play with all 8 characters. That way, you can try out all their Path Actions and skills in and outside battle.
You can play for up to 3 hours, but after that, you have to buy the full game to continue! The game itself takes roughly 50/60 hours to beat with all characters, and up to 100 hours if you decide to do all the sidequests.
Finally, during the Nintendo Treehouse Live presentation, it was announced that the game will be available for pre-purchase on the Nintendo eShop later today (3PM PT in North America).
Here's the latest trailer for the game:
Finally, here's some more screenshots of the game and the official description:
Choose your fate. Eight stories await.

Eight travelers. Eight adventures. Eight roles to play in a new world brought to life by Square Enix. Step into the shoes and live the stories of each of the eight travelers and freely explore the world of Orsterra. Then, carry your choices and adventure into the main game with save data transfer.

Use each character's special abilities in and out of battle. Break through enemy defenses by discovering and targeting weaknesses. Store Boost Points with each turn and then spend them at strategic times to strengthen abilities, chain attacks, or provide aid. Choose the path you wish to walk and discover what lies beyond the horizon.

Features:

Explore multiple, distinct RPG adventures in a world created by Square Enix
Choose from eight characters, each with their own personal story
New demo available now on Nintendo eShop that offers save data transfer to main game
Deep, strategic turn-based combat with a layered battle system
Visuals inspired by retro RPGs, brought to life with modern touches and a rousing, dynamic musical score
Octopath Traveler (Switch) comes out on July 13th worldwide.
Source: Nintendo Treehouse Live / Nintendo