Nintendo's E3 plans consist of a whole day of Treehouse Live with The Legend of Zelda Wii U!
Today, Nintendo announced some additional plans for their showing at the Electronic Entertainment Expo (E3) in June. As previously stated, the new The Legend of Zelda game for Wii U will be the only playable game on the Nintendo showfloor via extended demos supported by an immersive booth design.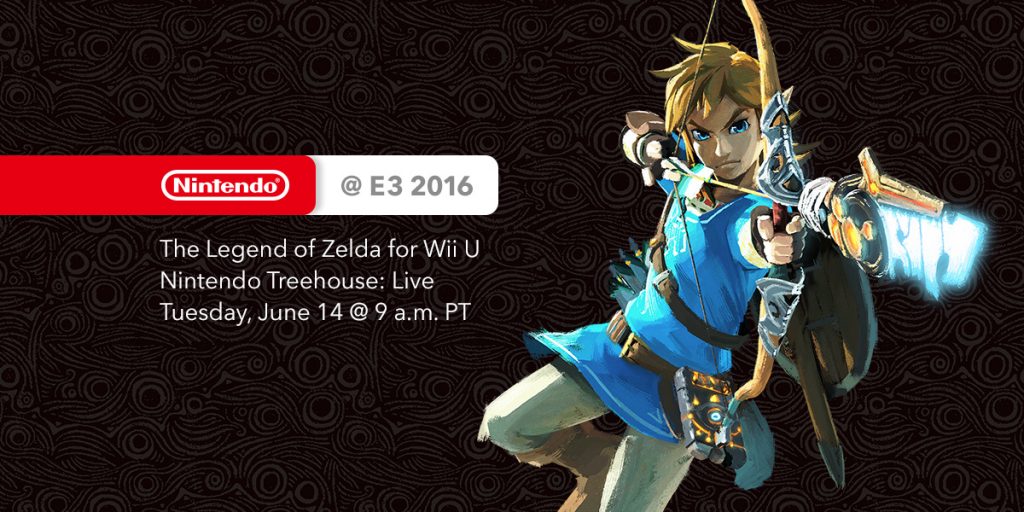 Notably, it appears Nintendo is not broadcasting any form of Digital Event this year since they explain that their E3 kick-off comes in the form of NOA President Reggie Fils-Aimé introducing a whole day of Treehouse Live! exclusively featuring an in-depth look at The Legend of Zelda for Wii U with commentary from developers. The show starts at the usual time of their Press Conference/Digital Event broadcast, 9 am PT/17:00 BST/18:00 CET, and can be livestreamed on Nintendo's Twitch channels and http://e3.nintendo.com.
The press release also contains a reminder of Zelda series-producer Eiji Aonuma's plans regarding the new game which we'll simply share in full below:
Series Producer Eiji Aonuma has said that this new installment in The Legend of Zelda franchise will be a clean break from the conventions of previous games, removing boundaries that forced players to follow a set path and introducing new gameplay that has not been experienced in previous games in the series.
Source: NOA PR