Nintendo Minute (January 1st) – Year Walk Playthrough Final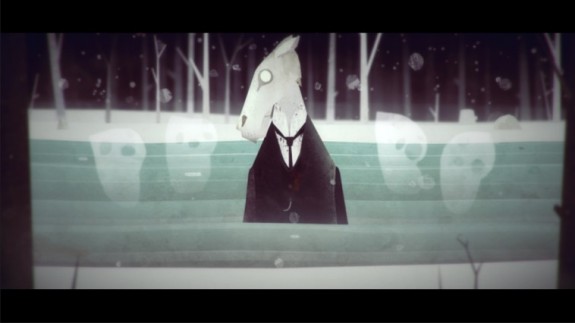 For the first Nintendo Minute episode of 2016, Kit and Krysta decided to go with the last episode of their Year Walk playthrough. This is most likely not the most "New Year-like" game you could go with, but there's a reason it was picked up… the fantasticly cheesy pun you can make with the title and "New Year".
Hello and Happy Year (Walk)! Haha get it? We posted this video today just so we can make that horribly cheesy joke. Welcome to the first Nintendo Minute video of 2016! It took us a pretty long time to get through this game but this is it – the exciting conclusion. We hope you enjoy this video and we can't wait for what's in store this year. As always, thanks so much for watching and for your support. We'll see you next week.
Here's the latest episode of Nintendo Minute (January 1st):
If you missed them, here's the previous two episodes of Nintendo Minutes dedicated to Year Walk:
In case you're interested, Year Walk is already available on the Nintendo eShop of the Wii U, everywhere in the world!
Source: Nintendo