Nintendo Investor Briefing (Oct. 2018): Nintendo Switch and third-party publishers
During the latest Nintendo Investor Briefing, Shuntaro Furukawa (the new president of the company) talked about the Nintendo Switch and third-party publishers!
The line-up of the Nintendo Switch is the perfect anti-thesis of the Wii U's: there's evergreen titles appealing to a wide range of people, but also games that appeals to hardcore fans… and both types of games are selling well.
But the biggest difference lies with third-party publishers: they're much more active on Nintendo Switch. That includes publishers that had not been on a Nintendo platform in a while (Bethesda is one example that immediately comes to mind). And all this "excitement" for the console is building as we head into its second holiday season.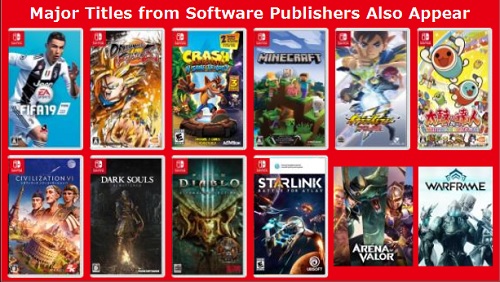 One of the most popular games is Fortnite. How popular, you ask? Well, according to Nintendo, nearly half of all Nintendo Switch systems worldwide have the game installed. Granted, Fortnite is Free 2 Play, and it doesn't cost anything to download, but it's still quite remarkable… especially since there's still a large number of players enjoying the game (it's not like they simply downloaded it out of curiosity).
That's something Nintendo is pretty happy about, and not just because of micro-transactions: thanks to Fortnite, a large number of people play on their Nintendo Switch on a regular basis.
Octopath Traveler is another game that enjoyed strong sales. Within three weeks of release, global shipments (including digital sales) topped 1 million units. And after that, the game has kept on selling: it's now sold (not just shipped) over 1 million units worldwide!
One of the reasons the Nintendo Switch has had much stronger support from third-party publishers and indies right out of the gate (and from all over the world) is because of the early availability of devkits. As months went by, the number of publishers on the platform has been increasing steadily, with more and games released and at a quickening pace.
The end result: a continually expanding selection of games for Nintendo Switch owners to choose from! And even to this day, we keep hearing about more developers/publishers expressing interest in bringing their games to the console.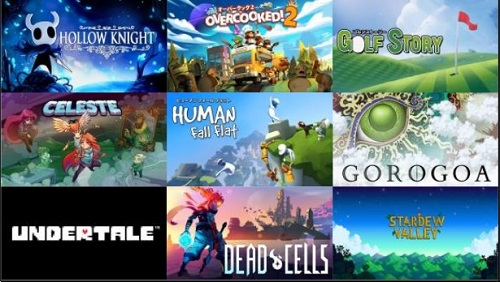 Back in April, Nintendo announced that more than 600 games were already available for purchase on the Nintendo Switch. Fastforward 6 months later, and that number has reached +1 300 (from over 500 publishers).
Indies are already pretty active on the platform, and it's not going to slow down anytime soon: the company is "deepening [its] ties with the developer community", which includes hosting or taking part in activities in each country focused on games not really suitable to the conventional medial channels.
Source: Nintendo