Mutant Mudds Super Challenge to feature 20 hidden characters, including Rusty (SteamWorld Dig)
Update
We added the Nintendo Treehouse Live segment (Day 3) for the game: you will find it below!
***
Mutant Mudds Super Challenge is a tough as nail follow up to Mutant Mudds (Deluxe), and is certainly not for the faint of heart. During the Nintendo Treehouse Live, Jools Watsham (from Renegade Kid) came to showcase the game, but also to make a special announcement: Rusty, from SteamWorld Dig, will actually be playable in the game.
In fact, there'll be a total of 20 secret characters in the game, but from the looks it, they don't change gameplay itself… though it certainly feels refreshing to play as a different character.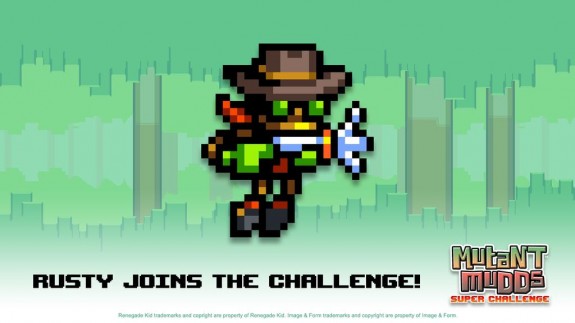 Here's the Nintendo Treehouse Live segment (Day 3), during which Jools Watsham made the announcement:
Jools Watsham also re-confirmed that the game would be crossbuy: buy the Wii U version, and you will get the Nintendo 3DS version… and vice-versa!
Source: Nintendo Treehouse Live