Monster Hunter 4G: special theme to be released next week, bonus for Monster Hunter X players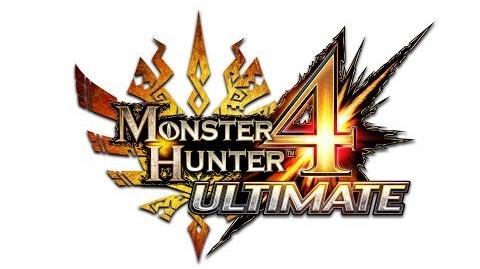 As announced earlier this month, the Best Price version of Monster Hunter 4G (Monster Hunter 4 Ultimate in the West) will come out next week in Japan, on July 30th to be more precise. Here's the new price:
– 3 490 Yen at retail;
– 3 231 Yen for the digital version.
To celebrate, Capcom is going to release a special theme in Japan, on the same day. It's actually the Monster Hunter 4 Ultimate: Hunter's Weapon Gallery Theme, which was released a few weeks ago in order to celebrate the good sales of the game in the West. In Japan, the Theme will be available for free until August 5th (9.59AM JST). After that, it will cost 100 Yen.
Here's a preview video for the theme:
In an interview with Famitsu magazine, Ryozo Tsujimoto reiterated that players with Monster Hunter 4G/Ultimate save data will be able to get a little bonus in Monster Hunter X (which will help them "a little"). There will be a similar bonus for players with Monster Hunter Diary Poka-Poka Airou Village DX save data, said to be "slightly better" than the one for MH4U/G.
Unfortunately, Ryozo Tsujimoto didn't say what those bonuses would be, but there's no doubt Capcom will tell us more about it in the upcoming months.
Source: Famitsu
Via: Siliconera