Minecraft: Story Mode (Episode 1) to be released this week on Wii U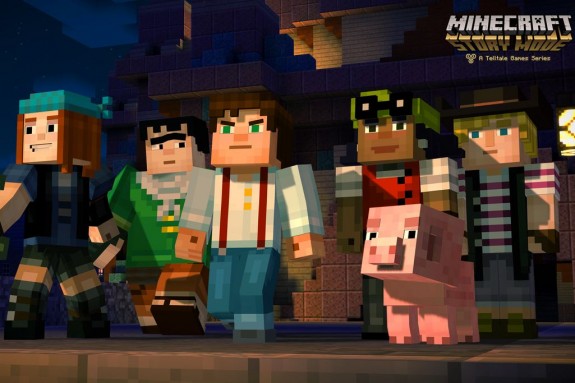 Back in August, it was announced that Minecraft: Story Mode would also be released on Wii U. It wasn't the Minecraft game players were expecting, but many took it as a sign the main game would also be coming. And in the end, Minecraft did come out on Wii U, on December 17th (with a worldwide release). In fact, it ended up releasing before Minecraft: Story Mode, which was announced several months earlier.
Good news for players who were also waiting for Telltale's take on the Minecraft universe: Minecraft: Story Mode – The Order of the Stone (the first episode) will be released this Thursday on Wii U. It looks like the release is only planned for North America so far, as the game wasn't mentioned in the weekly Nintendo eShop PR for Europe this morning.
This Wii U version of Minecraft: Story Mode will have some exclusive features, such as Off-TV and touchscreen controls for the story parts. It will cost $4.99, and a Season Pass will also be available (allowing players to buy all the episodes in one go, before they all launch).
With Minecraft: Story Mode – Episode 1, Telltale releases its first Wii U game ever, and the first one on Nintendo platforms in several years.
Source: Eurogamer