Masahiro Sakurai on the impact of Bayonetta on action games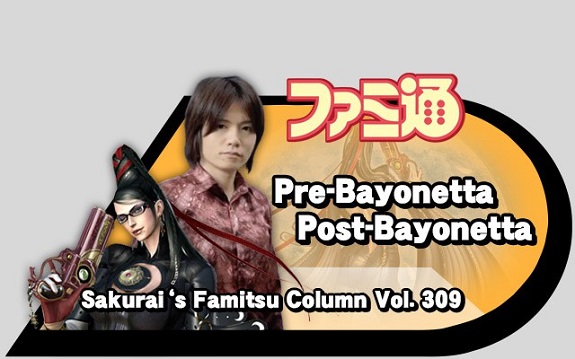 Bayonetta came out on 2009, and it left a strong impression on action game fans. That includes Masahiro Sakurai (who personally knows Hideki Kamiya, Director of the original Bayonetta), who wrote about it in Famitsu magazine. If you're interested in learning what he wrote about it, you can check out Source Gaming's translation of the column on their website!
Masahiro Sakurai first talks about the impact the God of War series had on action games, and strongly believes that the team behind Bayonetta were quite conscious about them when they made their game. He personally was shocked to see that it was developed by a Japanese company, especially one such as PlatinumGames (which is quite small, compared to the usual team behind AAA games).
I was shocked a game of this caliber was created in Japan—and by Platinum Games, which isn't a huge company. Cutscenes that show off an eccentric sense of style, the rich and exciting action, the entertaining setting and enemies. It's an action game you could show off to the whole world with pride.
For Masahiro Sakurai, it's pretty clear there is a pre-Bayonetta, and a post-Bayonetta. First, players who played Bayonetta "have their eye for games refined even more". Then, we have developers, who have to try and do even better: that's how standards work. They evolve pretty fast (which is something Masahiro Sakurai finds a bit cruel), and you have to keep up if you don't want to be left behind.
Click here to read the full translation!
Talking of Source Gaming, Soma translated a pretty interesting interview with aMSA (pro Super Smash Bros. player). It's about aMSa's two jobs, Super Smash Bros. tournaments getting bigger every year, and a typical day in his life. You can click here to check it out!