Indie news (May 31): Runbow / 3Souls / Dual Core / Prism Pets
Today's Indie news:
Runbow
3Souls
Dual Core
Prism Pets
Dan McFox: Head Hunter [Update!]
Runbow
Yesterday, 13AM Games published a new Runbow Runblog, where Unai (Technical Director) talks about some of the weird bugs they encountered during development, and, more importantly, how they went and fixed them.
As explained in the blog post, "Runbow is a huge game, with tons lots of mechanics and modes, nine-player multiplayer both local and online, very refined gameplay and physics". And yet, they only had two coders, so as you can imagine, there were a lot of bugs they had to squash before release. Click here to learn more about the weirdest bugs they had to deal with!
3Souls
Yesterday, NintendoLife published an interview with Arturo Chaves Maza from Red Column, about 3Souls (a puzzle platformer coming soon to Wii U, in several episodes).
It covers various topics, such as the broad concept of the game (what it's all about), how important that concept and the story are, the extensive use of the GamePad, how the character's emotions affect the gameplay, the episodic approach, the co-op mode, the biggest challenges they faced during development (and how helpful Nintendo was), and more. Click here to check it out!
Head after the break for the rest of this post!
Dual Core
Dual Core is a sci-fi twin stick shooter that came out last week in North America, and which is coming out soon in Europe. If you're interested in learning more about about the game, but also the developers themselves, make sure to click here to check out the AMA sessions they held yesterday on Reddit!
Prism Pets
Here's a trailer for Prism Pets, which is coming out soon on Wii U (via the Nintendo eShop):
Our Upcoming Releases page has been updated!
Dan McFox: Head Hunter
According to Katherine from Lightwood Games, Dan McFox: Head Hunter will be released next week in North America (on June 9th). If you're from Europe, there's no waiting for you: the game is already available!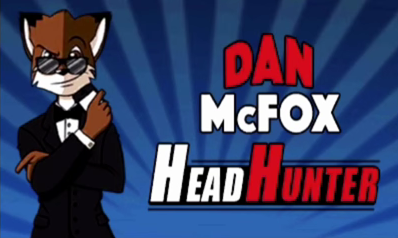 Our Upcoming Releases page has been updated!