Genei Ibun Roku #FE: latest character trailer (Maiko Shimazaki)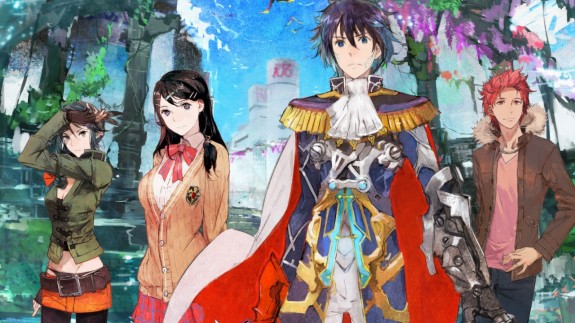 Today is Friday, which means it's now time for the latest official website update for Genei Ibun Roku #FE! But unlike the past few weeks, we only get a new character trailer today. However, it looks like we will get plenty of new details next week, with an in-depth preview in Famitsu magazine.
The new character trailer for Genei Ibun Roku #FE is for Maiko Shimazaki (voiced by Ami Koshimizu). She's the president of Fortuna Entertainment, the talent agency the main characters belong to. She's quite the drinker, and she had a career as a gravure idol (which really shows in the trailer below!). She's gathering Mirage Masters, and she's always looking out after the members of her talent agency.
Here's the character trailer for Maiko Shimazaki:
Finally, here's an artwork by toi8 (the chara-designer), a regular artwork, and a picture of Ami Koshimizu (Maiko's voice actress):
Genei Ibun Roku #FE (Wii U) comes out on December 26th in Japan, and next year in Europe and North America.