Fire Emblem Heroes Ver. 2.8.0: all you need to know (Arena update, Blessed Gardens expansion, Allies menu improvements)
During the latest Feh Channel presentation, we got some early details about the next Software update for Fire Emblem Heroes: Ver. 2.8.0. And today, the developers shared even more details about it via the usual in-game notification, which allows us to see it's yet another really meaty udpate that's headed our way!
Here's a quick rundown of the main elements of Ver. 2.8.0 of Fire Emblem Heroes:
updates to the Arena
new weapons to refine
expansion for Blessed Gardens
improvements to the Allies menu
Fire Emblem Heroes – Arena Updates
The Arena is getting a new tier: Great Summoner. This one definitely isn't for everybody: only players who have reached the current highest tier, Tier 20: First Dragons, can get promoted to it. The new tier offers slightly better rewards than Tier 20, and the tier number is actually replaced by a crown mark (with the number of times you've reached that tier displayed next to it).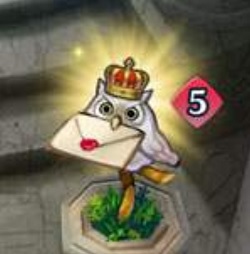 The promotion/demotion conditions and rewards will be changed:
With this update, you will also get additional points (3 to be precise) each time you defeat enemies with Bonus Heroes!
All those changes will only be applied from the Season starting on August 14th, and the Great Summoner tier will only make its debut on August 21st.
Fire Emblem Heroes – New weapons to refine

In Ver. 2.8.0, you will be able to strengthen 3 more weapon skills at the Weapon Refinery, using Arena Medals and Divine Dew:
Folkvangr (Alfonse: Prince of Askr)
Fensalir (Sharena: Princess of Askr)
Noatun (Anna: Commander)
Fire Emblem Heroes – Grounds Added to Blessed Gardens
From August 26th, a new type of maps will be added to Blessed Gardens: Grounds. Those work just like Squad Assault: you have to fight using multiple teams, and Heroes who have already fought cannot fight in successive maps (even if you have duplicates).
Fire Emblem Heroes – Allies Menu Improvements
Ver. 2.8.0 will provide various improvements and new features to the Allies menu. The first one is something players who love their fine-tune their strategy are going to appreciate a lot: Skill Sets.
You will be able to save skill sets, which include equipped skills and Sacred Seals, and then switch them on the fly. That way, you can easily adapt your Heroes to the battles you're about to take part in: after all, you may not need the same skills for a Grand Hero Battle on Lunatic than for a regular Story Map.
Here's two examples (armoured unit team, and Grand Conquests team respectively):
What's more, the Equip Skill Set allows you to change Skill Sets for your team/brigade, but also up to 20 characters at once.
You can change them from the currently selected Skill Set to any one of their 5 Skill Sets. Since each one is applied to multiple Heroes at once, there's a few things to keep in mind:
it's recommended to use common rules for all your Heroes when creating Skill Sets
highly universal concepts are recommended for the Skill Sets (such as movement types, battle modes, etc.)
you can start by saving the skills of your current team, if you're not sure how to start.
Do note that while you can use Equip Skill Sets with Heroes that don't have any Skills Sets, their currently equipped Skills will not change. Also, a Sacred Seal can still be applied to only one Hero at a time, so if you attempt to equip it on multiple allies, only the Hero closest to the front (leftmost position within a team, and top position within a brigade) will get it.
Favourites are also getting a minor improvement with Ver. 2.8.0: you will be able to specify multiple favourite marks, reflecting priority:
That way, if you want to sort your allies with multiple marks, by level or attack power for example, you will be able to do so!
If Sort by Number is disabled, multiple favourite marks will be treated as one type:
Finally, Ver. 2.8.0 will allow you to create up to 15 teams (instead of 10), and up to 8 brigades (instead of 5).
Fire Emblem Heroes – Other Changes
Finally, Ver. 2.8.0 will bring various changes and improvements:
the consecutive victory check box is coming back at the Arena, allowing players to easily tell how many times they've won in a row
new Speed option to Tap Battle Settings, allowing you to play at up to 3x speed
you will be able to get EXP, SP, and Hero Merit in Rival Domains and Grand Conquests. Ally Support and Summoner will also increase
during a summoning event, the weapon types of the Heroes that can be summoned will be displayed when selecting a Summoning Stone
the in-game display for Orbs will now display 4 digits instead of just 3. Also, you will be able to buy up to 9999 Orbs (instead of 1 000 previously)
This is it for Fire Emblem Heroes Ver. 2.8.0! As usual, keep an eye out on the Events and Content Updates and Characters pages to keep up to date with all that's happening in the game!
Source: Fire Emblem Heroes