[E3 2016] AA Spirit of Justice – M. Eshiro interview (localisation, Dai Gyakuten Saiban)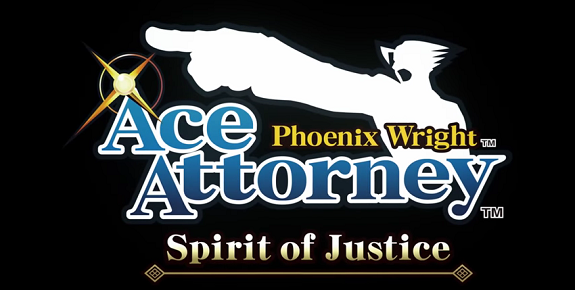 At E3 2016, GameSpot had the opportunity to chat with Motohide Eshiro, producer of Phoenix Wright: Ace Attorney – Spirit of Justice. They asked him various questions, including one regarding localisation.
Motohide Eshiro explained that the development team doesn't really think about localisation when making an Ace Attorney game:
First of all, the game is made in Japan, so we make it in Japanese and the staff doesn't think about the localization at all. Once you start thinking about it, then you have to consider so many things, and you start locking yourself into a little space, right?
Basically, the developers focus on creating an interesting game, and do not worry about elements that western fans might not understand. When comes the time to localise the game, they sit down and go through the various elements that would need to be localised:
When localization happens, I will sit down with [the team] and say, okay, this part should probably be localized because I'm not sure a lot of people outside of Japan would understand it. And he might say, "Well, let's keep it because it's important to the story or this character." Through this back and forth we decide the bigger picture of what to keep and what not to keep Japanese in that sense.
Of course, things change over time. For example, 10 years ago, people in the west may not have been as familiar with ramen as people are nowadays. In other words, changes made during localisation generally depend on what people know at at the time.
GameSpot also tried to know whether Capcom working on a localisation for Dai Gyakuten Saiban: Naruhodou Ryuunosuke no Bouken. Unfortunately, Motohide Eshiro's answer doen't leave much room for hope:
Unfortunately there's a number of circumstances… We absolutely do want to bring it to the West, but unfortunately due to these circumstances right now… I'm really really sorry! Nowadays on the Internet lots of fans are directly asking us, "Where's Daigyakuten Saiban?" On livestreams, even in the Japanese ones, people from the West will write in and ask where it is. Every time we say, we're sorry! Certain circumstances are kind of getting in the way.
You can read the full interview over at GameSpot! And if you're interested, Polygon also has an interview with Motohide Eshiro: click here to check it out!
Phoenix Wright: Ace Attorney – Spirit of Justice (3DS eShop) comes out in September in the west.
Source: GameSpot