Dragon Quest XI announced for Nintendo 3DS and NX
Update
On Twitter, Ryutaro Ichimura (Producer at Square-Enix) confirmed that both versions of Dragon Quest XI: Sugisarishi Toki o Motomete (Nintendo 3DS and PlayStation 4) would launch at the same time in Japan. Obviously, this doesn't apply to the NX version, which isn't 100% confirmed just yet, or to a possible western release.
***
Square-Enix certainly had a lot of surprises up its sleeve this morning, during their press conference entirely dedicated to the Dragon Quest series (which is celebrating its 30th Anniversary next year). The first one is Dragon Quest XI: Sugisarishi Toki o Motomete, which is not only coming to PlayStation 4 (as hinted several times by Square-Enix)… but also Nintendo 3DS!
But that's not all: Square-Enix also made one unexpected (understatement of the year) announcement: Dragon Quest XI will also come out on… NX! Even though Nintendo won't officially reveal the platform until next year, Square-Enix went ahead and announced one game for it (two actually: Dragon Quest X is also coming to NX)!
On its website, Square-Enix explains that they are "considering" launching the game on NX, but for now, only the Nintendo 3DS and PlayStation 4 are 100% confirmed. It's pretty much guaranteed the company will make it official whenever the NX platform is revealed.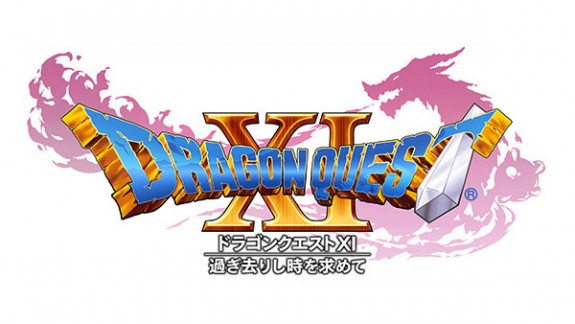 It looks like in the end, Square-Enix really couldn't neglect the massive Nintendo 3DS userbase (over 18 million units in Japan alone), on which several Dragon Quest games have already been released (with more coming in the next few months). The 3DS version of the game will be developed by core developers from Square-Enix, along with Toylogic (who helped on Super Smash Bros. Brawl and Kid Icarus: Uprising).
The Nintendo 3DS version is a bit special, with a rather neat feature: you can have a different art-style on each screen (with 3D visuals and chibi-like characters on the top-screen, and 2D sprites on the bottom screen), and you can even switch what each screen displays.
Overall, the Nintendo 3DS version seemed further in development compared to the PlayStation 4 version, as we not only got to see some exploration, but also some dialogue scenes and battles. There's the possibility it will be released first (just like Super Smash Bros. for Nintendo 3DS), but nothing has been confirmed just yet.
Here's some gameplay footage for Dragon Quest XI, along with screencaps:
https://youtu.be/qiZxN3rKNR8
Dragon Quest XI (3DS) will come out next year. It will also be released on the NX platform.