Disney Art Academy: drawing lessons (Video #3: Joy)
Update
This post was updated with the second and third drawing lessons, which shows how to draw Maleficent and Joy (from Inside Out)! You will find it below, just after the break.
***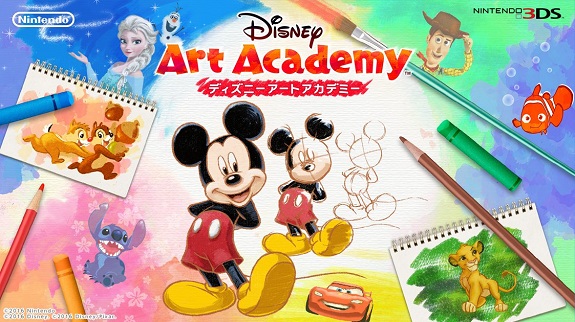 Disney Art Academy is a Disney-themed version of Art Academy, and it will be released this Friday in North America. To prepare for this launch, Nintendo is going to upload a series of drawing lessons for fans who want to see what the lessons are like.
The first drawing lesson is available, and shows the Nemo and Olaf lessons:
Head after the break for the rest of this post!
Here's the second drawing lesson, which shows how to draw Maleficent:
Finally, here's the third and final lesson:
If you want to learn more about the game, make sure to read our previous reports about it! Also, if you're interested, the game is available for pre-loading from the Nintendo eShop, in North America. By preloading the game, you will be able to start playing right away when it launches, on May 13th at 12AM / May 12th at 9PM PST!
Disney Art Academy (3DS) comes out on May 13th in North America, and July 15th in Europe.
Source: Nintendo