Daily Briefs (Aug. 24) – Zelda: Breath of the Wild footage (weapons), more
Today's Daily Briefs: more gameplay footage for The Legend of Zelda: Breath of the Wild, but also…
Axiom Verge
Monster Hunter Stories
Nintendo 3DS
Kirby Café
The Legend of Zelda: Breath of the Wild
Today, Nintendo shared another gameplay clip for The Legend of Zelda: Breath of the Wild. This time around, it's some of the weapons you can find and use in the game which are showcased!
The Legend of Zelda: Breath of the Wild (Wii U / NX) comes out next year, worldwide.
Source: Nintendo
Axiom Verge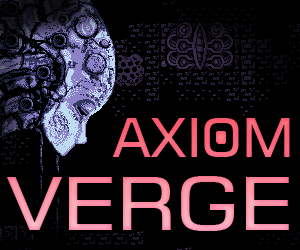 Dan Alderman is one of the persons Nintendaan had the opportunity to interview at gamescom, last week. Click here to learn about how the man got involved with Axiom Verge, his plans for the future, the backstory of the game's world, the biggest issues encountered when porting the game to Wii U, and more!
Monster Hunter Stories
Here's the recording of the Monster Hunter Stories segment from the last episode of Capcom TV (which aired last week, so it's not really new):
Monster Hunter Stories (3DS) comes out on October 8th in Japan.
Nintendo 3DS
Here's a new commercial for the Nintendo 3DS, highlighting Mario Kart 7, Animal Crossing: New Leaf, and more:
Kirby Café
Today, the Kirby Café Shop in Osaka closed, as previously announced. However, the café itself will remain open until September 25th. It was also supposed to close on August 25th, but due to its strong popularity, it's going to remain open one more month.
The Kirby Café and Shop will open on August 26th in Tokyo (on Friday), and the Kirby Café Shop opened today in Nagoya.
Source: Kirby Café