Code Name S.T.E.A.M. pre-loading available in Japan, update incoming in NA
A few months ago, Nintendo announced during an investor meeting that pre-loading would come soon to Nintendo consoles. The Wii U was the first one to get this new feature, with Super Smash Bros. for Wii U (back in November). But for the Nintendo 3DS, the company clearly said pre-loading wouldn't come until 2015.
But the wait is now over… in Japan at least. Indeed, pre-loading is now available for Code Name S.T.E.A.M., coming out on May 14th (one day before Europe). That way, Japanese player can download the game right now, and they will be able to start playing at 10PM on launch day without having to wait.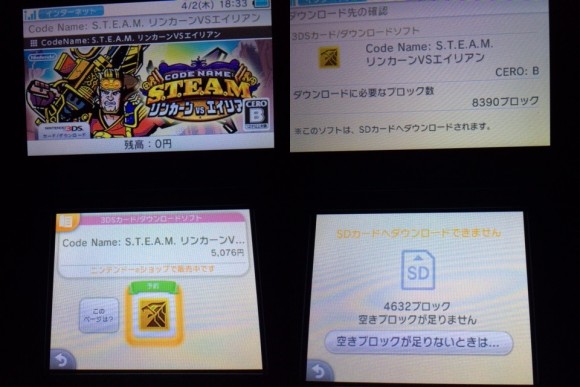 But that's not all the Code Name: S.T.E.A.M. news related for today! During the Nintendo Direct, it was announced that the game would soon get an update. The main change will be the speed of enemy turns, which is going to be sped up by 2 (on 3DS / 3DS XL / 2DS) and by 3 (on New 3DS / New 3DS XL). It will be released soon, and will most likely be included at launch for players in Japan and Europe.
Code Name: S.T.E.A.M. (3DS) comes out on May 14th in Japan, and May 15th in Europe.
Source (pre-loading): GoNintendo