[Brief] Yu-Gi-Oh! Saikyou Card Battle: some screenshots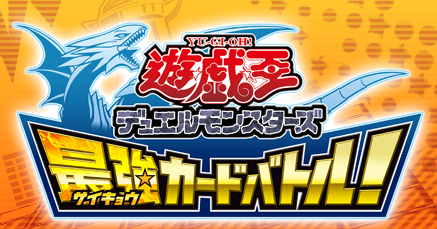 A few days ago, we learned from Jump magazine that Yu-Gi-Oh! Saikyou Card Battle would be released on July 6th (next week) in Japan, and that it would be free to play. A few days later, Konami confirmed that piece of news, revealed the very first trailer for the game, and gave more details via the game's official website.
And today, the official gamepage for the game went live on Nintendo's website in Japan, providing us with some minor details:
Genre: competitive card game
Players: 1 (Single Player) / Up to 2 players (Multiplayer)
Save data file: 1
Save data file size: 68KB
Local Wireless: Multiplayer (up to 2 players)
StreetPass: Yes
The gamepage also features some screenshots:
Yu-Gi-Oh! Saikyou Card Battle (3DS eShop) comes out on July 6th in Japan. It's supposed to be released this Summer in Europe and North America, but Konami is yet to announce anything for these two regions.
Source: Nintendo