Animal Crossing: Pocket Camp – More details about Ver. 1.1.0 (Gardening, Screenshots & Sharing, more)
A few days ago, Nintendo announced that a major update for Animal Crossing: Pocket Camp would be released soon. And that update is now available: it's Ver. 1.1.0, and you can find the official patch notes in this post. Instead of just bug fixes and performance improvements, like the previous updates, this one brings two new major features:
Gardening (previously announced)
Screenshots and Sharing
Let's start with Gardening. You can now plant and cultivate flowers in your very own garden, which happens to be located on the left of your Camper, in the main area of your camping ground.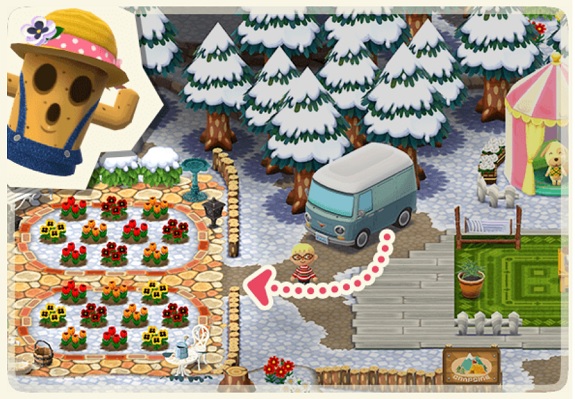 The second new feature is Screenshots and Sharing. Thanks to the new Camera icon, you can take screenshots easily, and share them via social networks (more specifically, Twitter, Facebook, and Instagram). However, there are a few restrictions to keep in mind:
you can only take screenshots at your own campsite, or inside your own camper. No pictures allowed in other players' campsites or campers, even your friends'!
if you choose not to share or save a screenshot after taking it, it will be lost forever.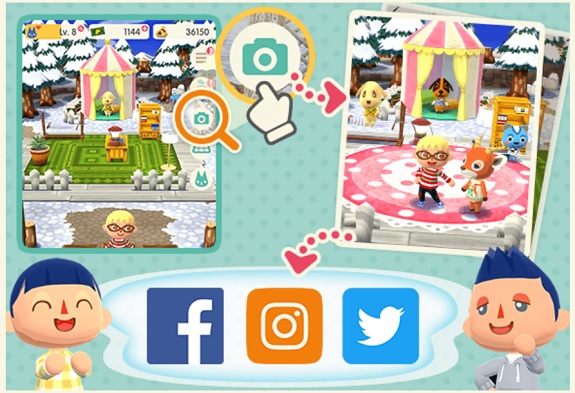 It looks like clothes crafting will be added via another update!
Next, on to improvements. First, this update fixes various issues, including a minor one related to crafting (that did not occur with holiday item crafting, in case you're wondering).
It also adds a message for when there are animals in your campsite who want to talk to you. No more being rude to an animal by ignoring them after they came to visit! Speaking of animals, the developers adjusted the items and Bells given to you by animals when you talk to them in your campsite. Finally, the update adds a save point immediately after paying off your loan, and adjusts the screen display slightly.
As bonus: to celebrate the release of the update, and thank players for their patience during the maintenance, Nintendo is offering 20 Leaf Tickets to all players as a Special Log-in Bonus, starting tomorrow (December 18th). It will be available until January 18th. Naturally, this Log-in Bonus has been added to the Events and Content Updates page!
Source: Animal Crossing: Pocket Camp