AeternoBlade getting a sequel next year, on Nintendo 3DS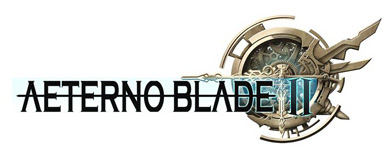 Since the launch of the Nintendo eShop, a lot of indie games have been released on Nintendo 3DS. Some were pretty well-received (Shovel Knight is a prime example), and some even got sequel(s) (Mutant Mudds, Gunman Clive). But today, a rather unexpected sequel was announced for a game that was released last year, which didn't really leave a strong impression on players: AeternoBlade.
Developped by Corecell Technologies (a studio from Thailand), this sequel will be released next year on Nintendo 3DS. Logically called AeternoBlade II, it will feature a brand new time manipulation mechanic. Unfortunately, the developers didn't give any details about that mechanic, but explained that the game will have more action features while keeping the Metroidvania aspects of the original.
Corecell Technologies revealed the first two characters of this sequel:
Freyja: the protagonist from the first AeternoBlade. After the events of the first game, her situation has improved dramatically, but due to some events, she is forced to take the AeternoBlade again.
Bernard: a kind hearted young knight, who favors heavy weapons and doesn't talk a lot.
Here's artworks for these two characters:
Unfortunately, Corecell Technologies didn't reveal any screenshots from the game, so we don't know if this new artstyle will also be found in the game itself.
AeternoBlade II (3DS) comes out next year, with Corecell Technologies targeting a Q2 2016 release.
Source: Corecell Technologies
Via: Gematsu