A Week at the Source: Week 14, 2016
In collaboration with Source Gaming, we're bringing you these weekly recaps of the various articles, features, podcasts, and other content published during the past week on their website. The goal of those weekly recaps is for you to discover some quality content about various topics, with obviously a focus on Nintendo platforms.
If you have any comment or suggestion, please make sure to let us know in the comments below!
Zelda Series representation in Smash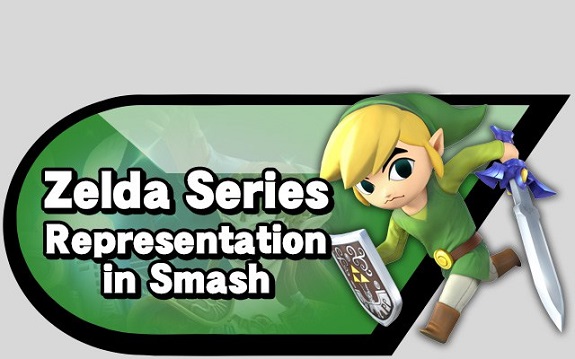 The Zelda series is, by far, one of the longest-running, most popular Nintendo series of all times, only rivaled by the likes of Super Mario and Pokémon. Therefore, it's no wonder it's one of the most represented series in the various Super Smash Bros. games.
If you're interested in seeing how the representation of the Zelda series in Super Smash Bros. games has evolved over time, this article by Source Gaming is definitely for you. It looks at how much "Zelda" each games has: characters, stages, music, items, trophees, and more. Click here to check it out!
SourceCast #11 – The Future of Gaming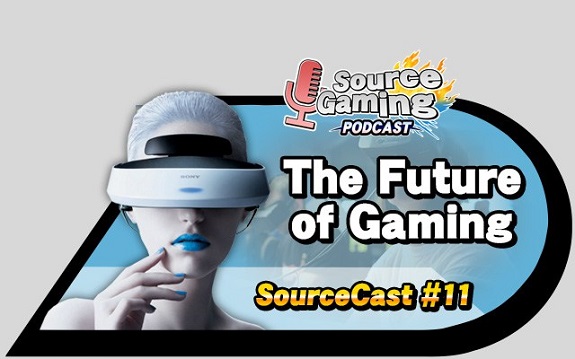 As the title implies, the latest SourceCast episode is about the future of gaming. It tackles the following topics:
how long console gaming will continue in its current state (in reference to the rumours about the PS4.5 and the Xbox One "upgrades", and of course the upcoming NX platform)
the rise of VR
Microsoft leaning towards PC gaming (by releasing its key games on PC)
and more…
Click here to find links and more details about this episode! The next one will be about the 30th Anniversary of The Legend of Zelda series, with BriHard as a guest.
Paper Mario: The Thousand Year Door Glitches
Every game has glitches. It's a fact. Even the most polished of games, which have spent an adequate amount of time in QA, always end up with glitches. It's more than ever the case, since games are becoming and more complex. Fortunately, not all of them are bad. In fact, many of them are pretty entertaining, and some of them even end up used in speedruns (Tool Assisted or not).
This featured video by A+Start looks at the many glitches of one of the most beloved GameCube games ever: Paper Mario – The Thousand Year Door.
Here it is:
Review: Dot Arcade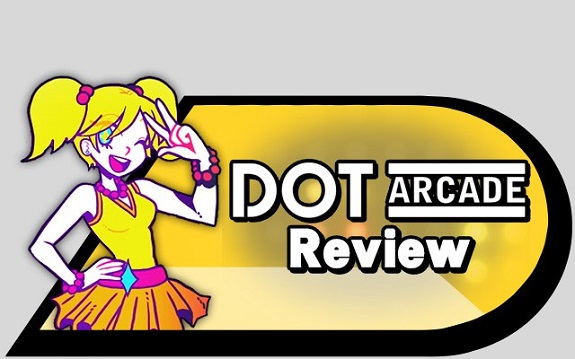 Developed by James Montagna, Dot Arcade is a really unique game available on the Nintendo eShop of the Wii U in North America (and coming "soon" to Europe). It's a collection of three games played on a 8×8 grid, with fairly basic gameplay… and even more basic "graphics". But of course, there's more to this game than meets the eye, and it might be worth checking out Source Gaming's review of Dot Arcade to find out why "basic" doesn't not necessarily mean "bad".
Click here to read it!
Missed Potential: Triforce Heroes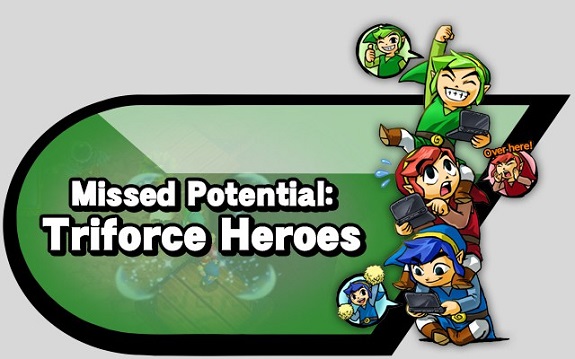 The Legend of Zelda: Tri Force Heroes came out back in November in Europe and North America. It's definitely one of the most "controversial" Zelda games in a while, due to its strong focus on multiplayer (even though the game is playable in Single Player). It did sell over 1 million units worldwide, but this is still rather disappointing for a Zelda game.
Based on unused text found in the game files, The Legend of Zelda: Tri Force Heroes was apparently supposed to get DLC. But here we are in April, and no DLC has been announced. Other than the Den of Trials, no additional content for the game has been released, paid or free. A missed opportunity for PushDustin, as you can read by yourself by clicking here!
Mega Smash Poll — Post Smash DLC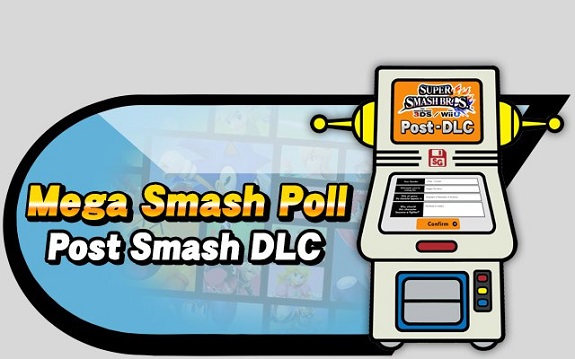 Source Gaming's Mega Smash Poll is back! If you already know what it's all about, you can click here to take it (you have until May 16th to do so). If not, you can click here to learn more about this poll, which is meant to "measure the reception of Super Smash Bros. for Wii U and Nintendo 3DS DLC in the Smash community".
Click here to check out the results of the previous one!
Why are some English Dubs so bad?
If you've played a game with an English dub, you know that quality of voice acting can be… sketchy sometimes. It's not necessarily due to the publisher (as the same company could have a fantastic dub in one game, and a terrible one in another), but to various factors (budget, voice actors hired, direction, etc.).
If you want to learn more about that, you can check out this featured video from BriHard, which goes over this topic (which can be a bit controversial for some fans):
Dream Tools – Ultra Hand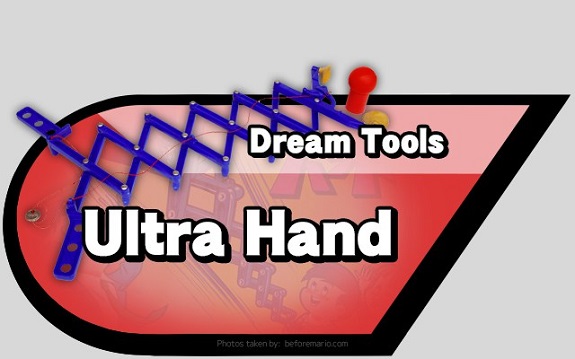 Nintendo was founded back in 1889, and quite naturally, the company didn't immediately start making video games (for the very simple reason that they didn't even exist back then!). If you've read books about the History of Nintendo, you've definitely come across the Ultra Hand: a toy Nintendo released back in 1966.
But what if the Ultra Hand made its way to the next Super Smash Bros. game, as an item? That's what this article by Source Gaming is all about. It goes over the reasons it should be included, but also what it would do if it was actually added to Super Smash Bros..
Thank you for reading!