Splatoon Koshien 2016: Hisashi Nogami's speech, teases possible new content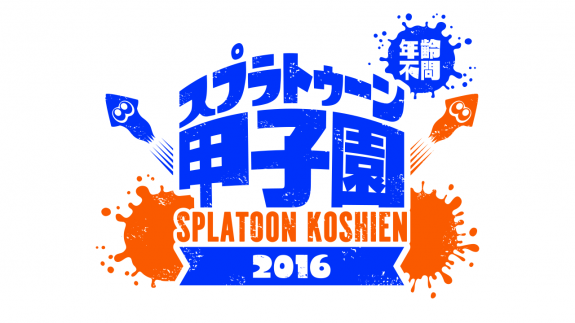 Splatoon Koshien 2016 is the name a nationwide tournament for Splatoon, which was held throughout Japan in the past few months. It culminated with the finals yesterday and today, at the Game Party Japan 2016. In the end, it's Team "Ikata Tama Kids (いかたまkids, winners of the Kanto A Block) who won the tournament, which had over 400 000 viewers on NicoNico during the second day.
At the very end, Hisashi Nogami (Producer) gave a little speech, that we recorded (you can find it below). He first talked about the time Splatoon debuted in Japan: it was on stage, at the Game Party Japan 2015. For him, it's thanks to the support and encouragement of fans who came to play then, but also those who couldn't come, and those who watched the livestreams from their home, that the team has been able to progress and succeed.
He explained that it's thanks to fans (such as those who came to see the Splatoon Koshien 2016 finals live) that Splatoon has come so far, and that he has been thinking of ways to thank them. He reminded us that the release of additional content ended this month, but explained that they might be able to do a little bit more in the future. He asked fans to "give them some time". He hopes they will keep enjoying Splatoon (and the Squid Research Lab).
Here's the recording of Hisashi Nogami's speech:
Does Hisashi Nogami's speech mean more content is already on the way (that the team was already working on before the tournament), or that they will soon start working on more content? One thing's for sure: with how successful Splatoon has been worldwide (and especially in Japan), we really haven't seen the last of the Inklings!
Finally, here's two pictures from the official Twitter account:
Thanks Magnet_Man for the translation.
Data mining
With Ver. 2.4.0 of Splatoon, Nintendo has apparently added some data for:
Squid sisters amiibo (one for each)
an enemy called "JumpingGuy"
an enemy called "HammerGuy"
It's not clear what those are, and if they will be used. After all, we're still waiting to see if Nintendo is planning to do anything with the playable Octolings content found several months ago (again, via datamining).