Photos with Mario now available in Europe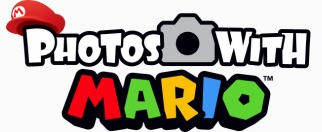 Photos with Mario is a free application available via the Nintendo eShop, which allows you to take pictures of various Super Mario characters using AR. Here's you can do with it:
See Mario and friends jump into your world!
Move characters around on your screen to set up fun scenes
Combine different cards and see them interact!
Apply fun effects to your photo
To do so, you need AR codes that comes with special Nintendo eShop cards, sold at certain retailers. At the back of the cards, there's a download code allowing to download the free app. Here's how to redeem it:
Make sure the system is connected to the internet and has the latest system update.
From the HOME Menu, select to open Nintendo eShop.
Select the MENU tab on the top left of the lower screen.
Select REDEEM DOWNLOAD CODE.
Enter the 16-figure download code in the screen that is displayed, select OK and follow the on-screen instructions.
Photos with Mario was originally released in Japan, and found its way to North America several months later. But in Europe… nothing. Photos with Animal Crossing actually got a limited release earlier this year at various events (such as the Gamescom) and via the Nintendo Newsletter (in the United Kingdom), but nothing for Photos with Mario.
Good news, Photos with Mario is now officially available in Europe, as confirmed on Nintendo's website. It reveals that only three cards will be available (at launch):
Luigi (with a 15€/£ Nintendo eShop card)
Mario (with a 25€/£ Nintendo eShop card)
Bowser (with a 50€/£ Nintendo eShop card)
You can check out which retailers are selling the cards (as well as the regular types of Nintendo eShop cards) by clicking here. If you live outside the UK, you can use the country selector at the bottom of the Source page to find the page and the list of retailers for your country.
Finally, here's a trailer for Photos with Mario:
Source: Nintendo