Monster Hunter Stories to be released in October in Japan, will get 3 amiibo
Update
Click here for more details about the game, but also a new trailer, some artworks, pictures of the amiibo, plenty of screenshots, and more!
Click here for a trailer and some details for the anime series!
***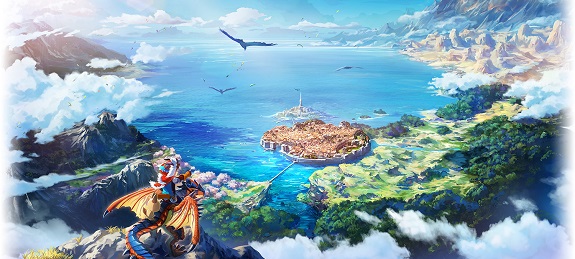 Today, Capcom held a press conference for Monster Hunter Stories, and it looks like the company had some big announcements to make. First, the one that's been on the mind of fans for months: the release date. Monster Hunter Stories will be released in October 8th in Japan, a little over a month before Pokémon Sun and Moon (November 18th).
But there's more to it. Not only the game will be compatible with amiibo, but it will also get its own amiibo figures… three in fact! Scanning them will allow you to unlock a special Otomon in-game. Right now, it's not clear whether non-Monster Hunter Stories amiibo will do anything in the game.
There's two types of amiibo figures:
2 of them have the male or female protagonist riding the Rathalos: those cost 1 800 Yen + taxes
1 is just one of Nabiru (your partner in the game): it costs 1 200 Yen + taxes
What's more, Capcom announced that players with Monster Hunter X / Generations save data will be able to unlock special armour for their partner, Nabiru. Players getting the game at launch will get special armour based on the Rathalos.
Here's what the amiibo look like (courtesy of Inside Games):
Here's some pictures of the press conference, showing the boxart, the retailer bonuses, and more:
Pre-orders for the game will start on June 2nd.
Monster Hunter Stories (3DS) will be released on October 8th in Japan. Our Upcoming Releases page has been updated!
Source: 4Gamer.net