Devil's Third: online services to shut down in December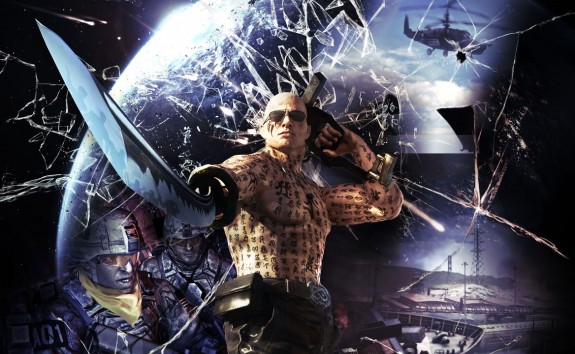 Devil's Third is the latest game from Tomonobu Itagaki, and it underwent a rather troubled development (including an engine switch mid-development). Its critical reception was pretty poor (to say the least), and this translated in even poorer sales. Therefore, today's announcement from Nintendo should not come as a surprise.
The company announced that on December 29th, all online services for Devil's Third will be shut down permanently: this includes the multiplayer, and the microtransactions (the Golden Eggs). On the other hand, the Single Player mode will remain unaffected, and players will be able to play it without any issues.
But before online services are shut down, Nintendo is slashing the price of the game on the Nintendo eShop in Japan and Europe, and even North America. Here's the new prices:
Japan: from 7 236 Yen to 3 618 Yen
Europe: from €59.99 / £49.99 to €29.99 / £24.99
North America: $59.99 to $29.99
Here's the planning for the shutdown of online services:
Price drop (eShop): on June 24th at 10AM JST (Japan) / on June 24th at 2PM BST / 3PM CEST
Sales of Golden Eggs: June 27th at 1PM JST / 6AM CEST / 5AM BST / 12AM EST / 9PM PST (June 26th). Golden Eggs have to be used within 180 days.
Online services: December 29th at 1PM JST / 6AM CEST / 5AM BST / 12AM EST / 9PM PST (December 28th)
While the announcement doesn't specify it, we can assume that running the servers for the online services had become way too costly to keep running them (especially with an extremely low player count), which is why they are beign shut down at the end of the year.
Source: Nintendo