Yo-kai Watch: over 10 million units shipped worldwide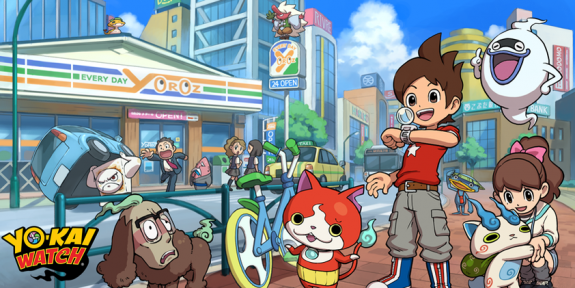 The Yo-kai Watch franchise was launched back in July 2013, and in less than a year, it became a full-fledged phenomenom in Japan. This morning, Level-5 sent a press release to announce that total shipments for the Yo-kai Watch series have topped 10 million units worldwide (as of December 1st). The company specifies that this number includes sales from the Nintendo eShop.
Level-5 reveals that it's with the launch of the first Yo-kai Watch game in North America and South Korea that the series has been able to reach the 10 million units shipped threshold. Unfortunately, the company didn't say how well the game has sold in those two regions, and we will most likely have to wait a while before getting concrete numbers.
What's more, we learn that total shipments for Yo-kai Watch Busters: Aka Neko-dan / Shiro Inu-tai have topped 2 million units in Japan. This is a rather impressive performance for a mere spin-off, based on the multiplayer component of Yo-kai Watch 2. In fact, this is by far one of the most successful spin-offs ever in Japan!
What's next for the Yo-kai Watch series? In December, two "games" will be released in Japan:
Yo-kai Watch Dance: Just Dance Special Version on Wii U, on December 5th
Yo-kai Watch Busters: Getto-gumi (only as a free update for owners of the two versions of Yo-kai Watch Busters).
And of course, there's the launch of Yo-kai Watch in Europe, next year, as well as Yo-kai Watch 3 next summer!
Source: Level-5
Via: 4Gamer.net