Twilight Princess manga: illustrations from Akira Himekawa, think western release is likely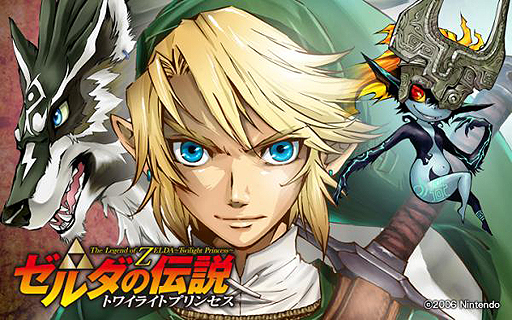 Last week, we learned that the first volume of the Legend of Zelda: Twilight Princess manga, by Akira Himekawa, would be released on June 24th in Japan. Unfortunately, we still don't know many chapters it will include exactly (most likely 8), and we also don't have the cover either.
But what about a western release? For Akira Himekawa (the two authors), such a release is pretty likely. They believe that the Twilight Princess manga adaptation will be released in the same countries and in the same languages as the previous Zelda manga.
Here's what they wrote on Facebook:
The book will be released on June 24th in Japan, first. Then other countries publishing companies will have contracts with a Japanese publishing company to publish it by other languages. Probably we think that the Twilight Princess will publish by countries and the languages that published the Zelda series.
Unfortunately, it's not something they decide or even simply announce by themselves: western publishing companies have to licence the manga from the Japanese publisher (Shogakukan), and then said companies will make their own announcements. Akira Himekawa recommend that fans who want the Twilight Princess manga in their language contact the publishers of the previous Zelda manga to let them know they want it.
However, since the Zelda series is pretty popular (and is celebrating its 30th Anniversary this year), there's no doubt an English, French, etc. release will happen down the line.
Finally, here's some illustrations from Chapter 5 and 6 of the Twilight Princess manga:
Source: Akira Himekawa
Via: Comic Book Resources