Super Mario Maker: Nintendo Treehouse recording; Mario memories; more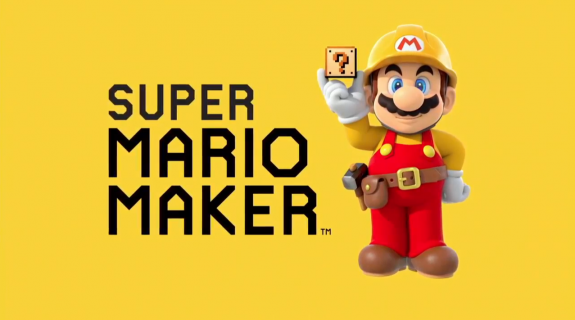 Announced back at E3 2014, Super Mario Maker is finally available in Japan, Europe and North America. In fact, while we're writing this post, you're most likely playing the game already, creating levels or playing some downloaded from the internet… but it's never too late for some Super Mario Maker-related news!
Nintendo Treehouse: Super Mario Maker Workshop
First, here's the recording of the Nintendo Treehouse: Super Mario Maker Workshop, which was streamed live yesterday evening:
And don't forget: Nintendo UK will have their own livestream later today!
Super Mario memories
Next, we have an article from IGN, which went and asked 9 "legendary" developers/personalities from Nintendo about their fondest Mario memories:
Shigeru Miyamoto (Super Mario 64)
Katsuya Eguchi (Super Mario World)
Kensuke Tanabe (Super Mario Bros. 3)
Hideki Konno (Super Mario Kart)
Takashi Tezuka (Super Mario Bros. 3)
Yosuke Oshino (New Super Mario Bros. Wii)
Yoshikazu Yamashita (Super Mario Maker)
Reggie Fils-Aimé (Super Mario World)
Bill Trinen (VS. Super Mario Bros.)
Click here to read this article!
Head after the break for more Super Mario Maker news!
Super Creator Challenge
Yesterday, Nintendo of America also revealed the results of the Super Mario Maker – Super Creator Challenge. And the winner is… The Game Theorists!
Super Mario Box
Today, the Nintendo UK Store launched pre-orders for a special Super Mario Box, which includes:
Mario Classic Colours amiibo
8 Bit Mario Soft Toy
Mario "Breaking Bricks since 1985" T-Shirt (L)
Mario Hat.
This special box costs £29.99, and will come out on October 9th. Unfortunately, the Nintendo UK Store only ships within the United Kingdom… If you do live in the UK, click here to place an order!
CRT Effect
Let's end with a neat feature from Super Mario Maker: you can add a CRT effect to the screen. Now, you're probably going to say "Yeah, I know, I need the 8-bit Mario amiibo for that, right?", and you would be right… and wrong at the same time! It turns out the amiibo isn't the only way to unlock this feature: you can activate it during the loading screen of a level, by keeping Down press on the d-pad, and pressing B and A at the same time.
Source: NeoGAF