Super Mario Maker: Nintendo opens a Course Selection website in Japan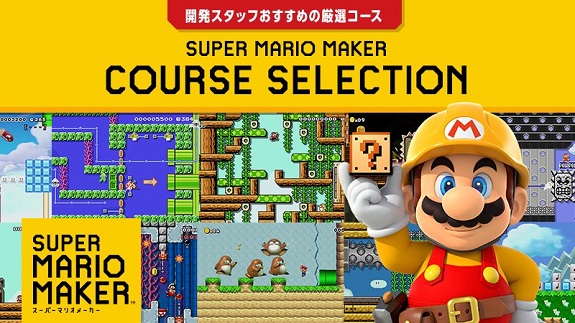 Today, Nintendo opened the Super Mario Maker: Course Selection website in Japan. As the name indicates, it's a website where players can find a selection of levels for Super Mario Maker. The levels were handpicked by Nintendo developers, and then divided in various themes. That way, players can easily find great levels to play!
You can find the page with all the categories by clicking here!
Here's the list of themes:
But that's not all! Nintendo is also looking for submissions for players. If you're interested, you can click here in order to submit your level, with three possible theme for your level:
P-Door: courses using the P-Switch and P-Doors
Summer: courses reminding you of Summer
Telephone: courses using the Telephone sound effects in interesting ways
Head after the break to find out how to submit your level!
To submit your level, you have to:
chose a nickame (12 character max)
select your prefecture (only options available are in Japan, but it doesn't look like the page is region-locked)
select the theme of your course (check out the themes just above)
Input the Course ID of your course
Press the big orange button, and you're done!
Something to keep in mind: you cannot submit the level of another player, and it has to be yours. If your level is picked up by Nintendo, it will be featured on the Super Mario Maker Course Selection website!