Super Mario Maker: new udpate available (Ver. 1.21), web portal, video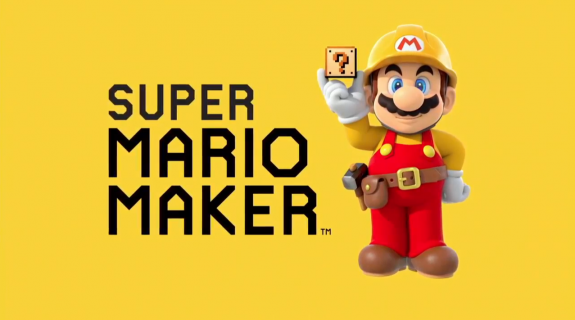 During the Nintendo Direct, yesterday, Nintendo announced that a web portal for Super Mario Maker would be launched sometime next month. It will allow users to search for courses to play, using a much more detailed search function. You will be able to use various filters such as auto-scrolling, music based, game style, theme, and more.
Of course, the web portal will be accessible from any web browser, including those on smartphones. When you find a course you want to try out, you can favorite it, and then easily find it in Super Mario Maker when you're back home. The web portal will be launched next month, but Nintendo didn't give an exact release date.
Nintendo also showed a video with their favorite levels during the European Nintendo Direct:
Finally, a new update was released (Ver. 1.21). Unfortunately, it doesn't add any new features, and mainly consists of the usual bunch of stability fixes. Here's the official changelog:
Introduces additional enhancements to improve the user's experience and enjoyment.
The update requires at least 297MB of free space on your Wii U or external HDD. To download it, you have two ways:
let the Wii U do its thing, if you have automatic downloads activated. You should have the latest version installed the next time you turn on your console.
if not, you can trigger the update manually by launching Super Mario Maker from the Home Menu (not the Quick Start Menu).
To check out that you have the latest version of the game (which is required to use the online features), simply launch the game and you should see the following at the bottom right of the TV screen: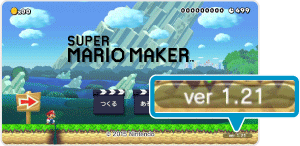 Source: Nintendo