Star Fox Zero: website update (stages, routes, missions)
Today, Nintendo updated the official website for Star Fox Zero in Japan, adding some additional details and screenshots about the game (and more precisely the stages, routes, and missions).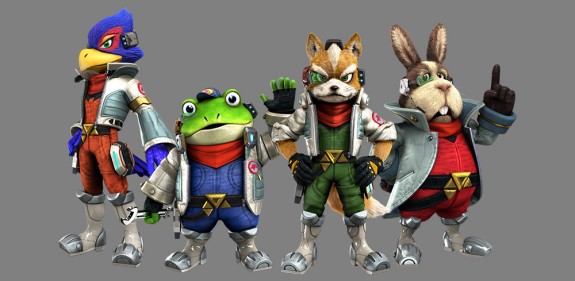 In order to defeat Andross, you will have to travel across the Lylat system all the way from Corneria. Here's a list of stages to be found in the game:
Planet Corneria
Meteo α
Area 3
Planet Zoness
Sector β
Titania
Sector γ
Planet Fichina
Planet Fortuna
Sector Ω
Venom
Just like in Star Fox 64, there's secret routes to be found in the various levels of the game. Obviously, those lead to secret bosses, and then alternate routes in the overworld map. For example, in Corneria, if you switch to the Walker, you can head through a tunnel at one point, which leads to a secret boss. But that's not all: within levels, if the right conditions are met, you can take part in some extra missions.
Here's some screencaps from the official website:
Star Fox Zero (Wii U) comes out on April 21st in Japan, and April 22nd in Europe and North America.
Star Fox Guard (Wii U eShop) comes out on the same day, at retail (only via the Launch Edition of Star Fox Zero), or via the Nintendo eShop. In Europe, a box with a download card inside will also be available at retail.