Splatoon: short promo video, pictures of the amiibo
Splatoon, Nintendo's very colourful and inkredible third-person shooter, comes out in exactly 3 weeks in Japan (on May 28th), and in 22 days (on May 29th) in Europe and North America.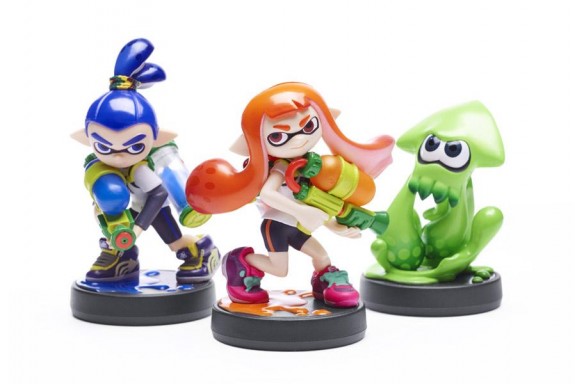 Yesterday, Nintendo of America invited the press to a Splatoon event in New York, where journalists got the opportunity to try out the game once more. This most likely means another round of previews coming later today, after the Splatoon Direct (click here for more info about it!).
In the mean time, here's some pictures of the Splatoon amiibo (Inkling Girl, Inkling Boy and the Green Squid):
Nintendo also uploaded a short promo video (the Nintendo Bragg Report), showcasing some of the elements of Splatoon: the Turf Wars, the Squid abilities, the gear to customise your Inkling, and more.
Here it is:
https://www.youtube.com/watch?v=HvFfxBvhM9A
Splatoon (Wii U) comes out on May 28th in Japan, and May 29th in Europe and North America.
Source: LevelUp