Splatoon @ NicoNico Chokaigi 2015: livestreams
NicoNico Chokaigi is an annual event held by NicoNico (one of the biggest -if not the biggest- streaming websites in Japan). Even though it's not entirely dedicated to video games, those are always quite present with a Mega Booth and various livestreams from publishers. Of course, Nintendo will be there, and will have Splatoon playable on their booth!
And just like during the Games Party Japan, a few weeks ago, Nintendo will have livestreams for Splatoon during NicoNico Chokaigi (one for each day). Unfortunately, it doesn't look like any new information will be revealed, though this will apparently be the latest build of the game. Considering the game comes out in roughly a month, it would have be surprising if Nintendo had just re-used the same old demo.
In any case, players interested in those livestreams will be able to watch them live on April 25th / 26th (Saturday / Sunday) at :
– Japan: 10.15AM
– Europe: 3.15AM
– UK: 2.15AM
– North America (East): 9.15PM (Day -1)
– North America (West): 6.15PM (Day -1)
April 25th livestream: click here!
April 26th livestream: click here!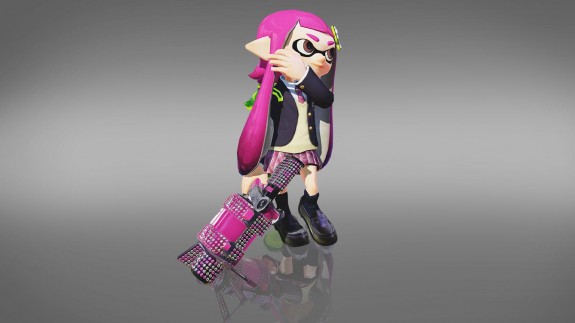 Splatoon (Wii U) comes out on May 28th in Japan, and May 29th in Europe and North America.
Source: NicoNico