Senran Kagura 2: the producer talks about the new characters, platforms for the series
During E3, Siliconera had the opportunity to stop and chat with Kenichiro Takaki, who is the producer of the infamous Senran Kagura series. Two of the topics covered by this interview is the two new characters in Senran Kagura 2: Deep Crimson and the platforms for the next entries.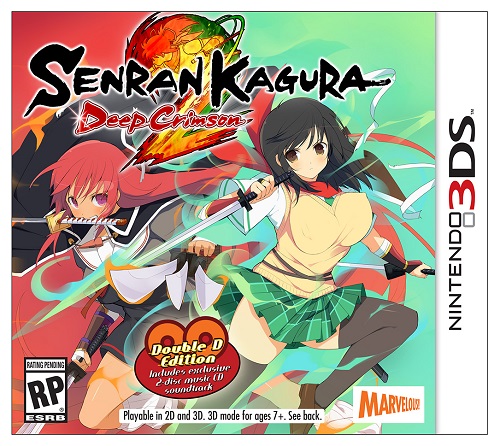 First, there's Kagura: for quite a while, fans have been wondering where the "Kagura" part in the title came from, so they finally decided to add a character with that name. She's quite young in Senran Kagura 2: Deep Crimson, but in the future, she will most likely become one of the strongest characters in the series (which wouldn't be too surprising, since her name is used in the very title). Then, there's Kagura: she's kind of like an assistant to Kagura.
Later in the interview, Kenichiro Takaki was asked where the series would end up in the future, after switching back and forth between the Nintendo 3DS and Sony's consoles. He answered that Marvelous is currently not thinking of expanding to any other platforms at the moment. Right now, he's himself quite satisfied with the platforms where the series has showed up so far.
When asked what the developers tried to do in order to convince players who are put off by all the fan service, (especially during the story sequences), Kenichiro Takaki explained that this is the essence of the franchise, so there isn't much to do. However, Senran Kagura 2: Deep Crimson does include a special feature, which allows players to watch cutscenes without any of the special costumes or nudity.
Later on, Kenichiro Takaki explained that his favorite feature in Senran Kagura 2: Deep Crimson is definitely the giant bosses that you get to fight. In fact, he liked them so much that he wants to revisit them in a future game. As for AR, he said he simply wanted fans to use it in order to make the various characters appear in their room, on their bed, etc.
For the complete interview (with questions about the other games on Sony platforms, mostly), you can click on the link below!
Senran Kagura 2: Deep Crimson (3DS) comes out this Summer in Europe and North America.
Source: Siliconera