SEGA: 620 000 units sold for Sonic Boom
Today, SEGA revealed its financials results for the past Fiscal Year (2014-15, which ended on March 31st), and gave some sales numbers for some of its games. One of them is Sonic Boom, which sold a total of 620 000 units worldwide since launch.
Unfortunately, the company doesn't provide precise numbers for each title (Sonic Boom: Rise of Lyric on Wii U, and Sonic Boom: Shattered Crystal on Nintendo 3DS), so we don't know how they performed individually.
And for the new Fiscal Year (2015-16), SEGA is planning to release a total of 34 titles worldwide: 14 of Japan, and 20 in the West (obviously, this includes possible localisations such as Etrian Odyssey 2 Untold: The Fafnir Knight or Stella Glow). The company is expecting those titles to sell 7 140 000 units by March 31st, 2016.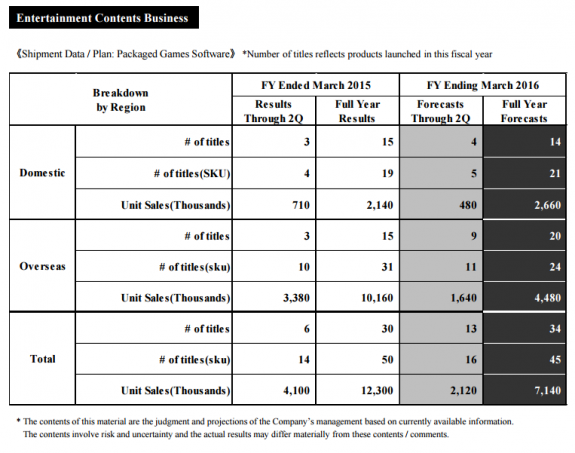 Source: SEGA