NX platform to be launched in March 2017 globally, new Zelda game on Wii U / NX
Update: please check out this post for more details and some clarifications!
***
Today, Nintendo revealed its financial results for the Fiscal Year Ended March 31, 2017, and as usual, the company provided some comments about the results, but also the outlook for the upcoming months. In those comments, Nintendo reveals that its mysterious NX platform (first announced in March 2015 along with the partnership with DeNA), will be released globally in March 2017.
Unfortunately, Nintendo doesn't provide any additional details, other than it will feature a "brand-new concept". Unfortunately, it doesn't look like the console will be shown at E3 either, so it's not clear when it will be officially revealed.
Here's Nintendo's statement regarding the NX platform:
For our dedicated video game platform business, Nintendo is currently developing a gaming platform codenamed "NX" with a brand-new concept. NX will be launched in March 2017 globally.
Also, Nintendo announced that the latest The Legend of Zelda game, which was supposed to launch this year, has now been delayed to 2017 in order (officially) to "improve quality". But at the same time, Nintendo confirmed what many fans were speculating about: there will also be a version for the NX platform.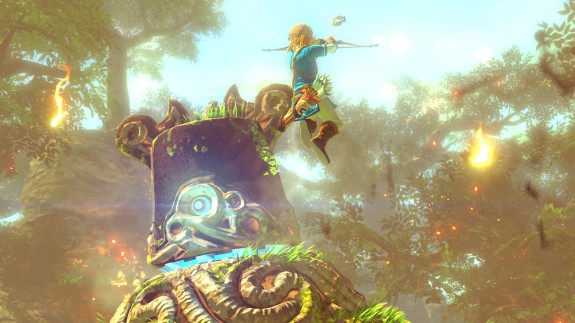 However, it's not clear if the game will be a launch title for the NX platform (it's highly likely), or if the Wii U version will be released at the same time. No doubt we will have to wait a couple of weeks/months before getting more details about that. Since this game will be Nintendo's focus at E3, we can expect some major details then.