Nintendo: Nindies line-up for IndieCade 2015
The IndieCade Festival is one of the major events dedicated to indie games in the United States, and it will take place this week-end (October 23rd to 25th). Since Nintendo has been extremely supportive of indie developers in the past few years, it's no surprise that the company will (once again) have its own booth at the event.
Players who visit Nintendo's booth (located at the IndieCade village at 9300 Culver Blvd., Culver City, CA 90232) will be able to try out several games coming soon to the Wii U eShop, but also chat with some of the indie developers who made the trip for the event.
Here's the list of indie games playable on Nintendo's booth at the IndieCade Festival:
Runbow (13AM Games) [already available]
FAST Racing Neo (Shin'en Multimedia) [coming out before the end of the year]
Hive Jump (Graphite Lab) [early 2016]
Shovel Knight (Yacht Club Games) [already available on the Nintendo eShop]
Typoman (Brainseed Factory) [coming out before the end of the year]
Electronic Super Joy (Michael Todd Games, Broken Rules) [coming out on November 5th in North America]
Shantae: Half-Genie Hero (WayForward) [coming out this Winter]
Tumblestone (The Quantum Astrophysicists Guild) [coming out in Summer 2016]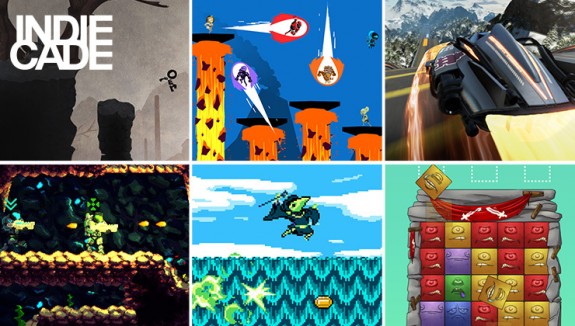 Nintendo's booth will be open from 12-6 p.m. PT on Friday, Oct. 23, 10 a.m.-6 p.m. PT on Saturday, Oct. 24, and 12-6 p.m. PT on Sunday, Oct. 25.
Source: Nintendo PR